Nickolas A. Dalba, Jr.
P.O. Box 311, Chesterfield, Mo 63006
Cellular 314-574-8304
nick@nickdalba.com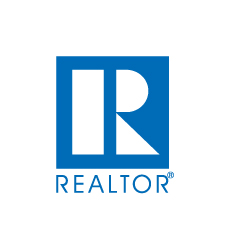 PROFESSIONAL BACKGROUND
Real Estate Broker- 2013 to Current
Responsible for the development of a boutique real estate brokerage company offering a high level of service to its clients engaging in the sale and or purchase of real estate. Company will also act as a resource for those engaging in the new construction process extending our extensive expertise in both structural and interior design, vendor origination and project management.
Vice President of Development and Residential Construction- 2011 to 2013
Oversaw a two thousand acre gated lake community in Ste. Genevieve Missouri that is owned by Jim Smith, the managing partner of the Chase Park Plaza. The property was purchased with the intention of rebranding it with our shared vision of creating a recreational lake community serving the needs of "stay-cationers" and retirees in the Missouri and Illinois market. At the time of purchase in 2005 there were 350 existing homes and cabins. The development is named Grayhawk and these are the following activities spearheaded to accomplish our directive of creating a recreational community:
• Worked in conjunction with the existing Homeowners Association to clean up the development and enforce the Trust Indentures that had been recently revised by the new ownership. Dealt directly with Homeowners within the community to facilitate and insure this process was well received.
• Worked closely with government agencies to explore the feasibility of using grant monies and special financing to improve the developments water and sewer infrastructure.
• Created Grayhawk Realty, L.L.C. and was the designated broker for the firm. Objective was to become actively involved in the local resale market to insure proper pricing and marketing of homes within community. Resulted in increasing the average resale price by nearly 10% within a two year period. Acted both as a buyer's agent as well as a listing agent. Co-listed a 435 acre Grayhawk parcel with Whitetail Properties for $1,000,000.
• Purchased depressed properties within Grayhawk, remodeled the properties acting as general contractor and then remarketed them through Grayhawk Realty, L.L.C. insuring that we protect the integrity of the community and property values.
• Responsible for developing a residential homes product offering complete with standard features, optional features and base price. Product ranged from 1000 square feet to 1600 square feet. Dick Busch was the architect commissioned to originate the design.
• As the exclusive Builder within the community, worked directly with clients to manage land purchase and custom home design with architect (if necessary). Handled contract negotiations and proceeded as general contractor originating the superintendent and contractors. Managed all the bids in the estimating process, managed all the change orders, oversaw superintendent, monitored the budget and acted as the liaison between the field and the client.
• Worked with marketing company to identify a common vision for community. Based on this vision designed a website which leveraged social media to insure we increased the exposure of our community organically. To this effort we also planned a schedule of events for the summer which included a wine tasting event, triathlon and concerts.
Owner/ Builder- 2006 to 2010
Dalba Development, St. Louis, Missouri - Established Dalba Development, L.L.C. to focus on construction of single family residential homes in existing high end communities. Chose this market segment strategically in light of the overall weakness in the housing sector. Homes vary in price from $1,000,000 to $2,500,000 and vary in square footage from 4500 square feet to 6500 square feet.
• Responsibilities include but are not limited to the following: negotiation & purchase of site, financing of purchase, finance of new construction, site development, interaction with municipalities, plan development with architect, interior design development with designer, selection of contractors, bidding, construction management, client management, accounting & money management, and marketing of property for sale.
• Dalba Realty, L.L.C. is a real estate brokerage firm created to help market existing properties as well as market properties for other builders and provide buyers agency services to the general public. Dalba Realty, L.L.C. has in excess of $2,000,000 in gross sales since its inception in 2007.
Operations Director- 2000 to 2006
Epic Homes, Inc., St. Louis, Missouri - Recognized as having spear headed a company sea change in synchronizing multiple company departments under one networked back office system and then focusing on elevating the production level of each department under the new system. Each department created and adhered to their own procedural policies. During my tenure as operations director, revenue grew from $2,000,000 to $12,000,000.
• Accounting Department focused on establishing an efficient chart of accounts to capture the correct data needed for accurate reporting. Created quarterly reporting regiment to increase the visibility of overall company performance at the top and bottom end of the business.
• Estimating department was responsible for implementing purchase order system that put the cost controls back in the hands of our company and added 4% to our overall net profits at years end.
• Field Operations were responsible for enforcing a strict variance change order procedure which restricted the amount of variations in cost during the construction process and cost overruns surprises at the end of a project.
• Operations department oversight became much more effective as accurate costs and reduction in cost variations enabled department to focus more on product improvement and more involvement with sales department to insure that all of our client's expectations were exceeded. Contracts were also put in place with our subcontractors whereby they offered us more aggressive pricing in exchange for a commitment of business.
• Sales Department was equipped with a comprehensive options sales catalogue for every plan we offered. Each options sales price was cost driven and had a mark up based on category. This focus on accurate pricing of options and attention to making the customer aware of the options available was instrumental in increasing our over all sales volume year after year. We added design centers to each community to help facilitate the sales of upgrades.
• These changes led to a dramatic increase in sales of nearly 600% over a six year period while increasing net margins from 6% to 10%.
Sales Director- 1997 to 1999
Epic Homes, Inc., St. Louis, Missouri - Started as sales representative for Epic Homes. Worked in a community as a liaison between the client and home builder. Informed client of all aspects of the home building process from site selection, to available plans, options, pricing, color selections, and end loan financing. Diligently observed construction process for each client to insure accuracy of delivery of end product. Promoted to sales director in January of 1998 and oversaw sales staff in five different communities. Improved contract paperwork, point of sale material and design center presentation.
• Obtained real estate agent license and real estate brokers license all in the same year. This facilitated company's ability to manage its own in house sales staff under Epic Realty, Inc. verses hiring and paying an outside broker. Resulted in much better control of the overall sales experience for our clients.
• Established a relationship with a mortgage origination company that provided an added source of revenue and helped in facilitating sales
• Epic Realty, Inc. also extended its listing services to prospective buyers of our homes at an aggressive rate. This gave us more control over the overall transaction, increased the likelihood that they would purchase a home from Epic Homes and was an added source of revenue.
ADDITIONAL EXPERIENCE
Construction Estimator - Ballwin Estates, Inc. St. Louis, Missouri 1996 to 1997
Oil Trader - Center Oil St. Louis, Missouri 1993 to 1996
Construction Estimator - The Hamptons Subdivision, Inc. St. Louis, Missouri 1989 to 1993
EDUCATION
B.A.,Psychology 1989 Southern Methodist University, Dallas, Texas
HighSchool 1984 St. Louis Priory
AFFILIATIONS
• Member, Home Builders Association, St. Louis, Missouri, 2015
• Realtor, St. Louis Board of Realtors, St. Louis, Missouri, 1998
LICENSES
• Mortgage Originator License, NMLS# 1839931, St. Louis, Missouri, 2019
• Council of Residential Specialists, St. Louis, Missouri, 2015
• Brokerage License, Missouri Real Estate Commission, St. Louis, Missouri, 1998
• Commodity Trading Advisor, Commodity Futures Trading Commission, St. Louis, Missouri, 1992
HONORS
• Homer Award, Home Builders Association, St. Louis, Missouri, 1997